H I G H T E C H N O L O G Y M A C H I N E
COLOSIO IS DIFFERENT
H I G H T E C H N O L O G Y M A C H I N E
COLOSIO IS UNIQUE
H I G H T E C H N O L O G Y M A C H I N E
COLOSIO IS SUSTAINABLE
FULLY PATENTED
ENDORSED BY THE WORLD'S MOST FAMOUS BRANDS
CESARE COLOSIO HAS BEEN GRANTED SEVERAL INTERNATIONAL MECHANICAL PATENTS THAT COVER THE HIGH TECHNOLOGY OF THE MACHINE ITSELF AND SEVERAL PATENTS FOR THE KNITTING CONCEPT OF THE UPPER. THESE PATENTS ALLOW CESARE COLOSIO AND ALL ITS CUSTOMERS TO PROTECT THE KNOW-HOW ALL OVER THE WORLD.
DUE TO THE INCREASINGLY COMPETITIVENESS OF THE INDUSTRY, WHICH DOES NOT LACK IMMORAL BEHAVIOUR, WE ARE NOW FOCUSING ON THE FINAL RESULT, TOO," THE COMPANY ADDS. "INDEED, THE LATEST PATENT FILED BY COLOSIO CONCERNS THE POSSIBILI- TY OF HAVING A KNITTED MESH ON THE UPPER, RESULTING IN REAL HOLES WHEREVER YOU NEED THEM." "OF COURSE, OUR BUSINESS PARTNERS AND ALL OUR CUSTOMERS WOULD BENEFIT FROM COLOSIO'S PATENTS GRANTED ON BOTH THE MACHINE AND THE UPPER, BENEFITS THAT HAVE BEEN CLEAR SINCE THE VERY BEGINNING FOR ANY SHOE UPPERS MANUFACTURER.
COST SAVING WITH ZERO WASTE,
SUSTAINABLE AND VERSATILE
ACCORDING TO COLOSIO, THE MACHINES ARE IN FACT NOT ONLY '100% SUSTAINABLE', ALLOWING THE ELIMINATION OF WASTE OF MATERIAL THROUGHOUT THE WHOLE MANUFACTURING PROCESS, BUT IT IS ALSO EXTREMELY VERSATILE.
THE MACHINE PRODUCES UPPERS FOR MULTIPLE APPLICATIONS, FROM TECHNICAL AND SPORTS FOOTWEAR TO CASUAL AND FASHION SHOES. ADDITIONALLY, WITH AN AVERAGE PRODUCTION CAPACITY PER MACHINE OF 4 PAIRS OF UPPERS PER HOUR, MANUFACTURERS CAN MINIMIZE INDUSTRIAL COSTS AND TIMES.
A REVOLUTIONARY
TECHNOLOGY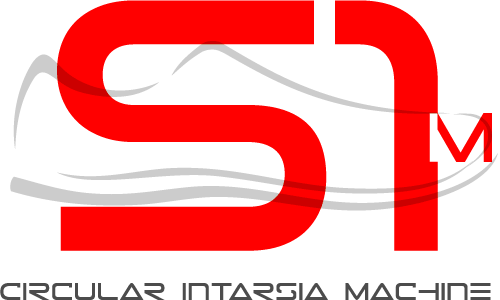 THE TRUE ARGYLE, A KNITTING SCHEME THAT ALLOWS TO CREATE AN UPPER WITH INDEPENDENT AREAS MADE OF DIFFERENT YARNS, IS WHAT PERMITS THE NEW S1M TO MANUFACTURE A UNIQUE AND INNOVATIVE PRODUCT.
FLEXIBILITY AND RESISTANCE
ONCE AGAIN COLOSIO BREAKS OLD PATTERNS. AFTER DESIGNING AND PATENTING THE FIRST CIRCULAR INSTARSIA MACHINE THAT CAN PRODUCE PERFECTLY VERSATILE AND EASY-TO-FIT, SEAMLESS UPPERS, THE REZZATO-BASED COMPANY IS READY TO LAUNCH ITS LATEST CREATION: THE S1M AND SOON ANOTHER NEW ONE TOO.
INDEPENDENT AREAS MADE
OF DIFFERENT YARNS
DURING THE MANUFACTURING PROCESS THE S1M CAN PRODUCE UPPERS WITH 3D AREAS, HOLES, EYELETS AND LACES AT ONCE, WITHOUT ANY FURTHER CUT AND SEW PROCESS NEEDED.